INTELLECTUAL OUTPUTS
The project has two intellectual outputs (IO) which are developed and implemented by all partners.
IO1: ONLINE COURSE ON DIGITAL STRATEGY
The full course will be made of 3 modules, each of them will be designed to be covered by the learners in one week. Every year the project participants will design a module and will upload it in the platform (Open EdX) so to arrive, at the end of the project, to have all the three modules available:
I module: a general overview of digital transformation processes;
II module: the main tools management consulting companies are using in supporting digital transformation processes;
III module: different approaches used in different industries in supporting digital transformation processes.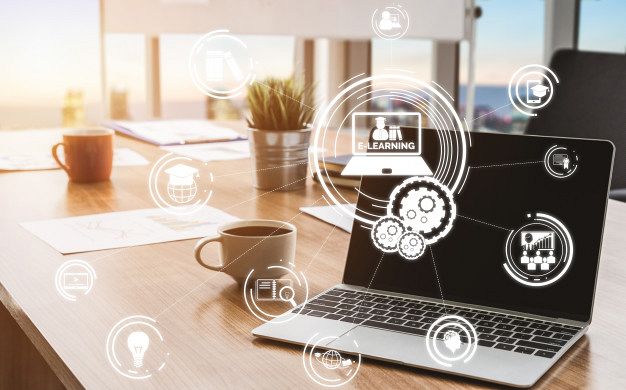 The implementation of the online course will be progressively achieved, expanding each year its contents in depth according to the following timeline:
IO2: BLENDED COURSES GUIDELINES
It is a report describing how to design, manage and assess blended courses including both online and face-to-face modules (blended). This toolkit will leverage on the general experience of all the project partners as well as the specific evidence from the BUDS project and will be structured in the following sections:
the potential of digital technologies in fostering learning by providing flexibility and access;
the potential of experiential learning in face-to-face training by providing in-depth knowledge and critical skills;
the potential of an "engaged scholarship" approach linking the research and teaching to practice-and society-relevant issues;
the trade-offs between online and experiential learning;
the synergies between online and experiential learning;
guidelines for design a blended course;
guidelines for managing a blended course;
guidelines for assessing a blended course
This toolkit will highlight the relevance of the blended approach and its transferability to many other courses that need to be context-specific, deal with relevant soft skills and at the same time reach a wide audience.